As families grow and change, capturing those precious moments becomes essential. Whether it's celebrating milestones, preserving memories, or simply showing off the love and bond between family members, a professional family photo shoot is the perfect way to freeze those cherished moments in time. However, choosing the right studio for your family photo shoot can be a daunting task. At Emotion Studios, we understand your desire to find the perfect fit. Let us guide you through the essential factors to consider when selecting a studio that will not only meet but exceed your expectations.
Quality of Photography: Capturing the Essence of Your Family
When searching for the right studio, take a close look at their portfolio and social media presence. Are you drawn to their images? Do their photographs resonate with you? Stunning, high-quality photography is at the core of creating timeless works of art. At Emotion Studios, we create heirloom-quality photographs that capture a family's true spirit in a fun a friendly way.
Professionalism: Trust in Our Dedicated Team
Choosing a studio with a professional and experienced team is vital to ensure a smooth and enjoyable family photo shoot experience. At Emotion Studios, our staff are not only highly skilled in their craft but also genuinely passionate about what they do. From the moment you walk through our doors, you can expect a warm welcome, attention to detail, and a personalised approach that will put you at ease. Our commitment to professionalism means that your photo shoot will be a memorable and enjoyable experience for everyone involved.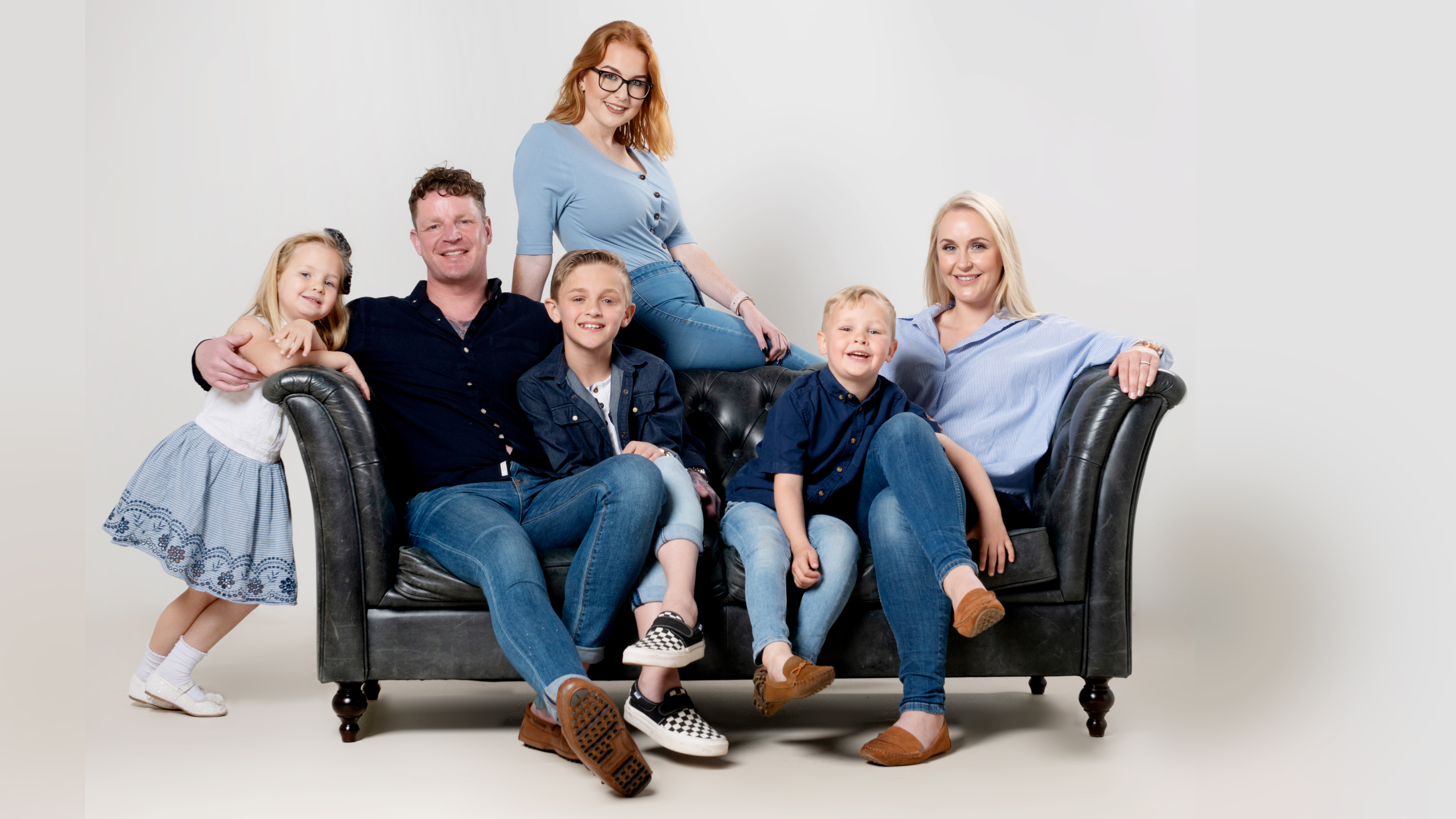 Location and Facilities: Convenience and Comfort
Consider the location of the studio when making your decision. Is there ample parking available? Emotion Studios offers onsite parking to make your visit more comfortable. Additionally, our spacious studio is equipped to accommodate large family groups, ensuring that everyone feels comfortable and can fully enjoy the photo shoot experience.
Customer Service and Reviews: Your Satisfaction is Our Priority
As a family-owned business, we genuinely value our clients and strive to provide exceptional customer service. Taking the time to read reviews and testimonials from previous clients can give you insight into the studio's dedication to customer satisfaction. At Emotion Studios, we go above and beyond to ensure that each client feels heard, understood, and cared for. We believe that building lasting relationships with our clients is just as important as creating beautiful portraits.
Quality of Products and Prices: Value that Reflects Your Investment
When selecting a studio for your family photo shoot, it's essential to consider the quality of the products offered, as well as their pricing. At Emotion Studio, we take pride in the craftsmanship of our products. From custom-designed frames to albums and canvas prints, we use top-quality materials to create stunning pieces that will stand the test of time. We believe that preserving memories is priceless, which is why we offer flexible payment plans to ensure our services are accessible to all families.
Conclusion:
Choosing the right studio for your family photo shoot requires careful consideration. At Emotion Studios, we understand the significance of capturing your unique family dynamics and transforming them into timeless works of art. With a proud commitment to quality, professionalism, exceptional customer service, and beautiful products, we strive to exceed your expectations.
Purchase your family photo shoot voucher now and trust our expert team to capture your precious memories with style and passion!