A bump to baby package is the best way to capture your little one leading up to and after their arrival. Choosing outfits that make you feel great and incorporating them in both of your sessions allows us to theme your images beautifully so they work well together.
During their bump shoot we had time to capture both images of Aneisha on her own and images with her partner. The dresses she brought along for her shoot were lovely and glamorous, so we styled the photography to suit this with stunning lighting and posing that finished the images off beautifully.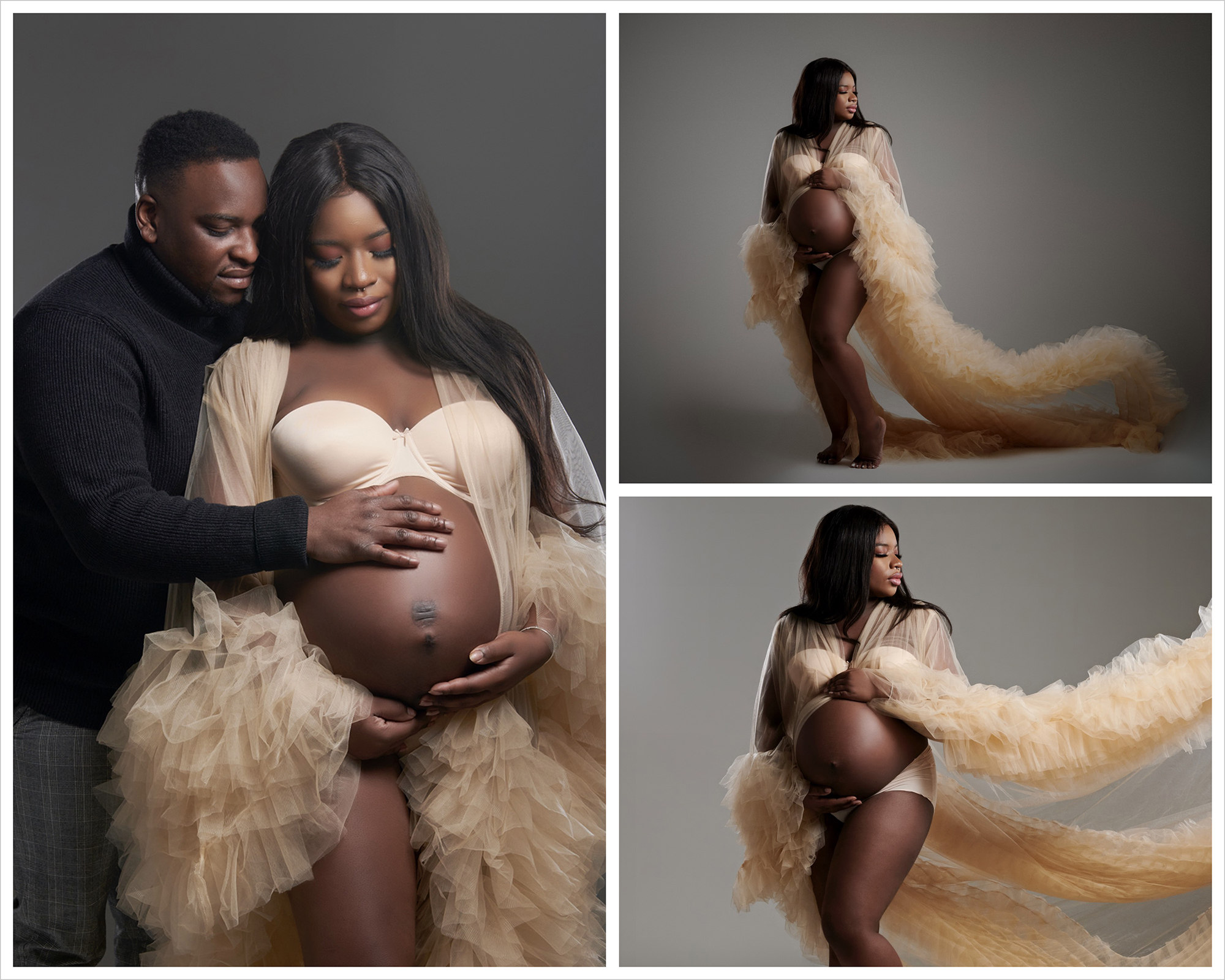 Once Baby had arrived, it was time for the newborn session! We always take time to refer back to bump images before carrying out a Newborn session to ensure we are capturing images that marry up and will compliment each other when they are showcased together. Where possible, if you are bringing along an outfit that you feel confident in for your bump shoot, bring it along to your Newborn session too so that the images go well together!
For Baby Barrett's newborn images we decided to go for a striking simplistic style. Swaddling your baby is a great way for us to capture those sleepy images that makes you realise just how small and precious your baby is. Swaddling baby also means we can get plenty of shots in our prop sets, ensuring Baby is cosy and comfortable while we create show-stopping images for you.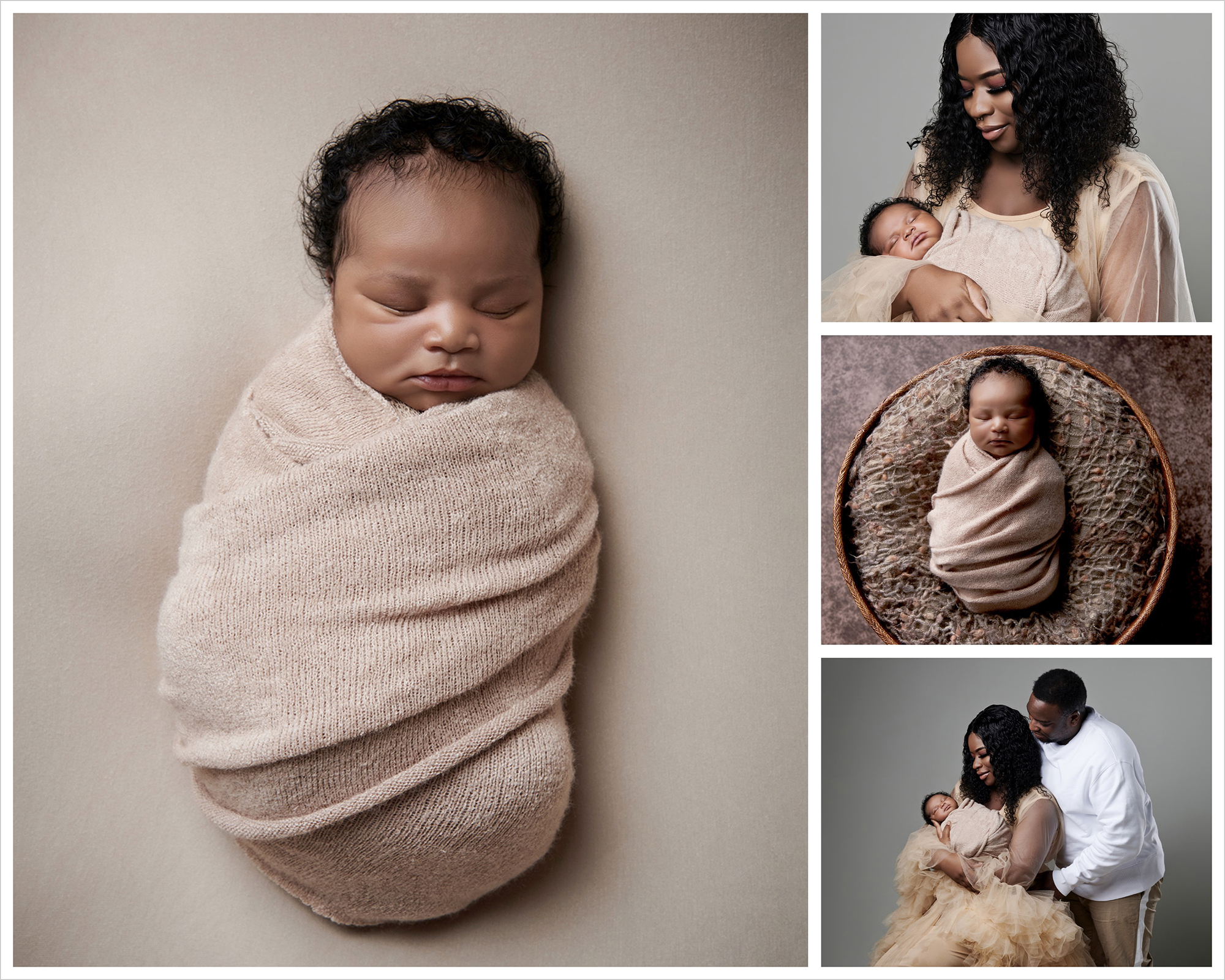 We also like to capture very natural images of Baby to show their very tiny features. We consult with you to help you choose blankets and props in the images that will compliment your style and colour scheme. We also believe that it is really important to have a few family images during your Newborn session if you feel comfortable to do so. As Baby is only this small once, it's so lovely to look back on these images in the years to come and remember the time that they could fit in your hands.
After years of working with Newborns and their families, we understand just how precious and special this time is for you. We want to create memories for you to cherish forever of your beautiful tiny arrival.
To see more examples of maternity photography at Emotion Studios here.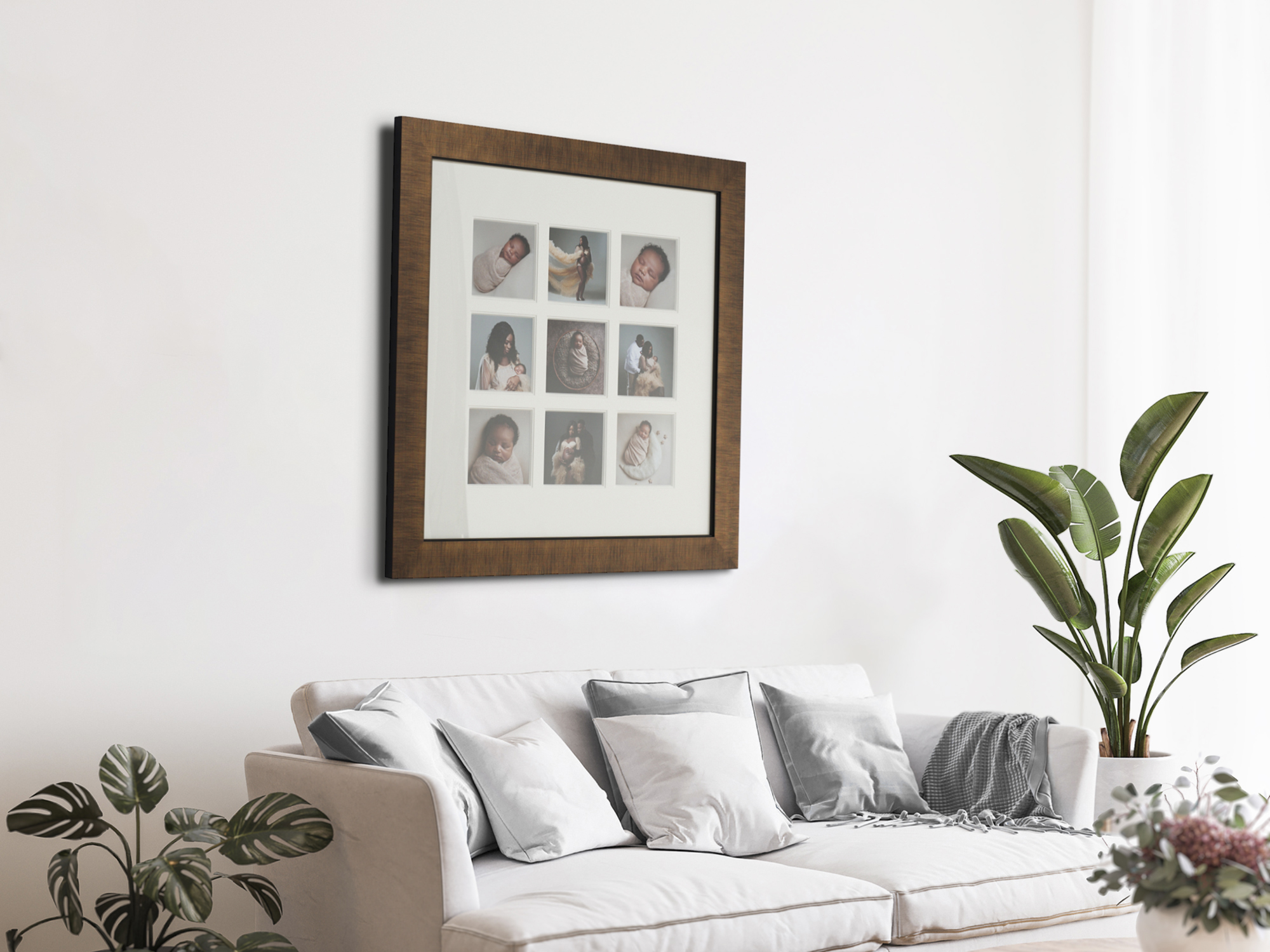 ---