The Pojoni family came to us for their shoot with their two little ones and we created some beautiful, classic family portraits for them. We have put this article together for you to draw inspiration from and see the beautiful results you can achieve for your photos! Below we have explained some of the things that we did and advised the family to get these beautiful results.
We know that our lovely customers invest a lot of time in their photoshoot, and it takes a lot of effort to get everyone here and in the right outfit for the session. With that in mind, we always encourage making the most of your time in the studio. It's so lovely to capture the family all together, but we also want to get those shots of Mom & Dad together and the little ones on their own and together and capture their individual personalities and quirks. While you are here with us, we really believe it is best to maximise your time with us and capture as many precious moments as possible.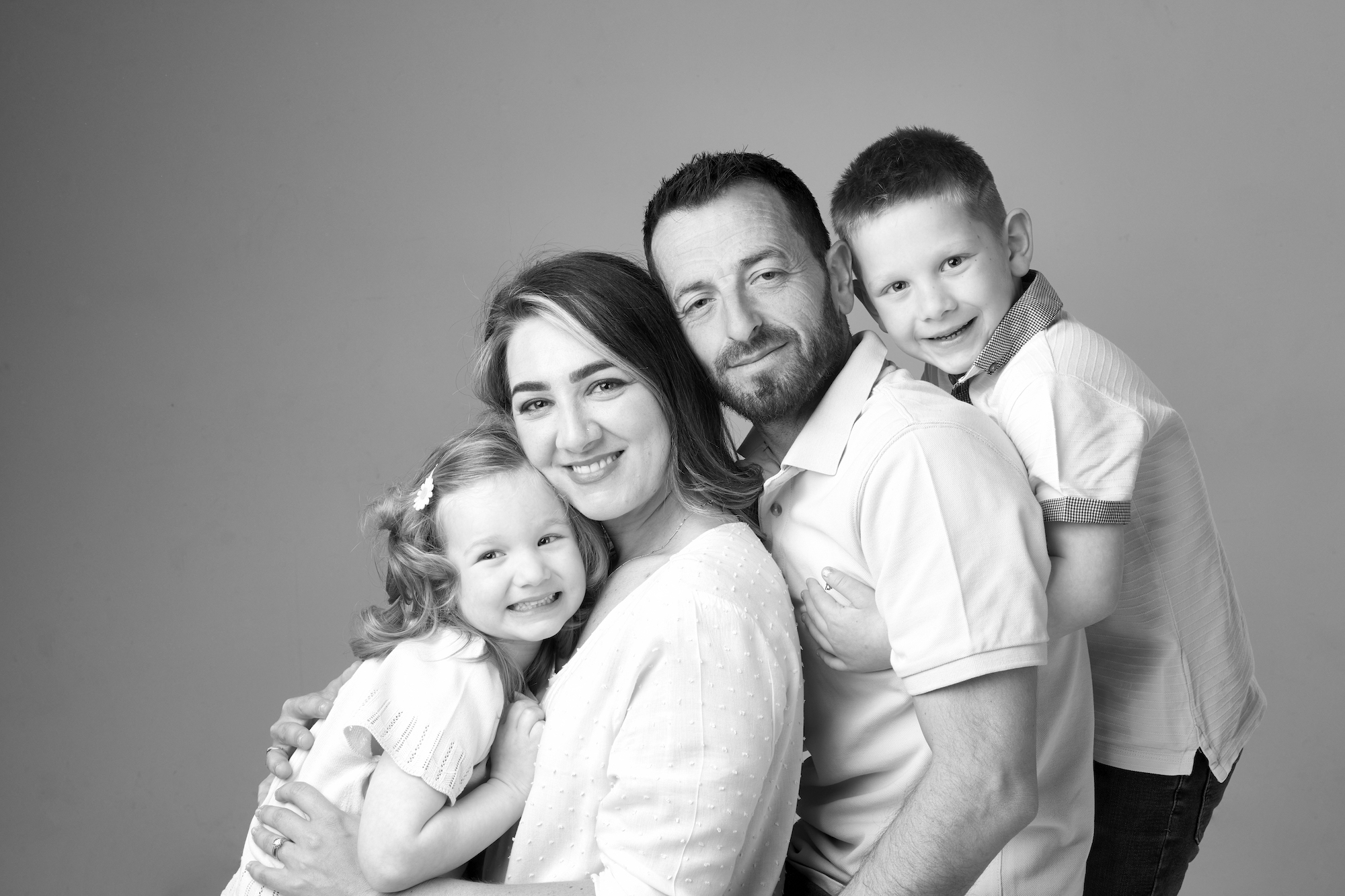 In their pre-shoot consultation, we all discussed that going for a classic style with more neutral tones would work best for the family and the decor they have in their home. It's so important to think about this before you arrive for your session as it allows you to prepare outfits that will compliment the colours and tones you have around your house.
For example, if you have a very neutral home with whites and beiges, you wouldn't want to dress in bright blues and navy colours as the images wouldn't blend with your home. The key is to stay on similar tones and palates, and this is what the Pojoni family did, and the results were stunning! The most important thing to remember is this: The colour of your clothing influences the overall colour of your images.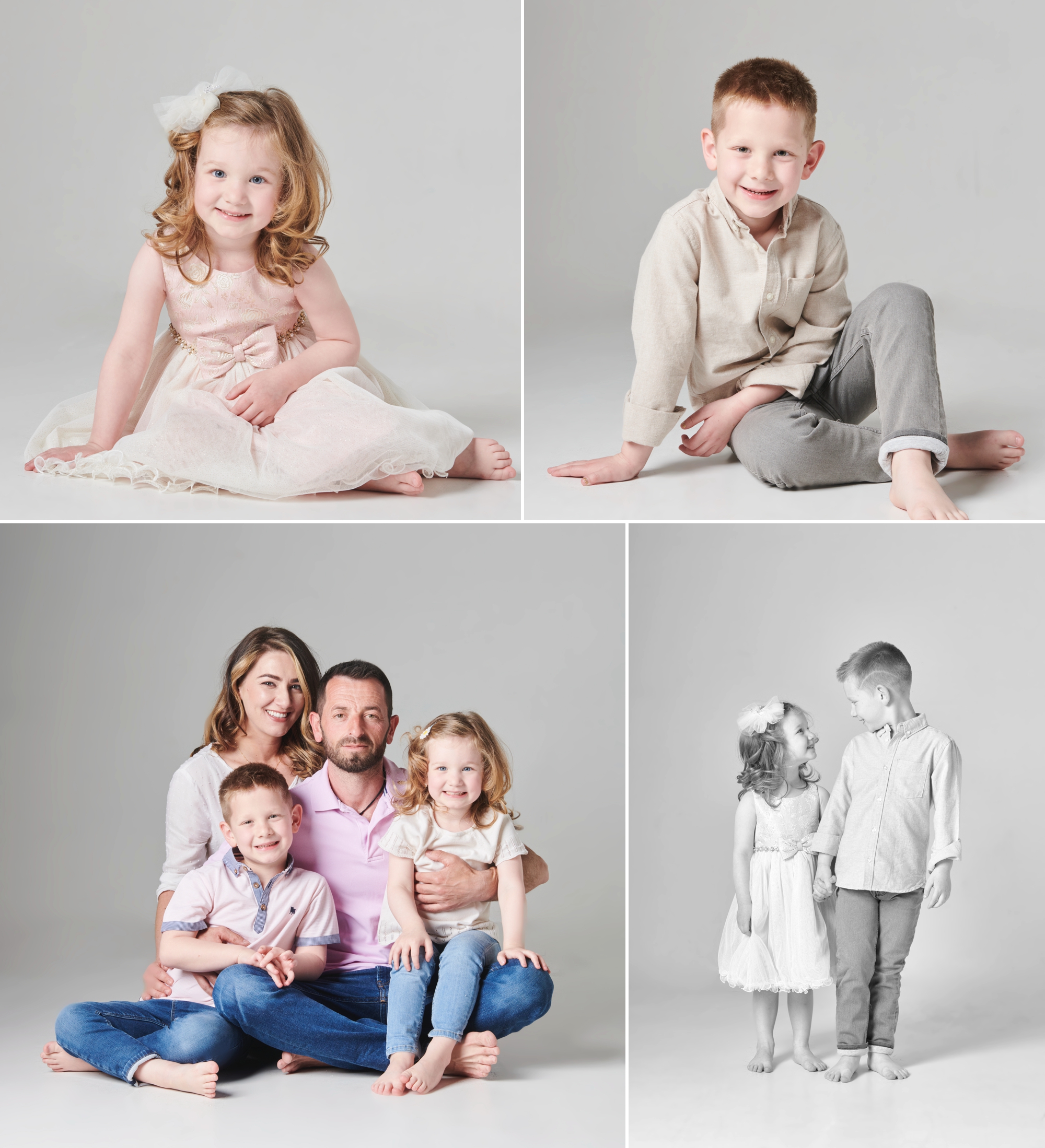 Capturing the little ones was so so lovely, they had the most beautiful, loving relationship and we feel that it really shines through in the images! From holding hands to the little glances and kissing on cheeks, these two melted our hearts and it was a joy to create these special images that can be reflected on forever!
All the hard work, preparation & forethought for the shoot paid off as the large frame the family chose now looks stunning in their home!
To see more examples of family photography at Emotion Studios here.
---