Emily arrived with her partner and their gorgeous six month old Working Cocker Spaniel, Willow. We were instantly in love! Willow was a photographer's dream! With her chocolate-coloured coat and her brilliant understanding of commands, we were able to create some really great pet portraits. Treats helped us to get Willow to obey commands with ease.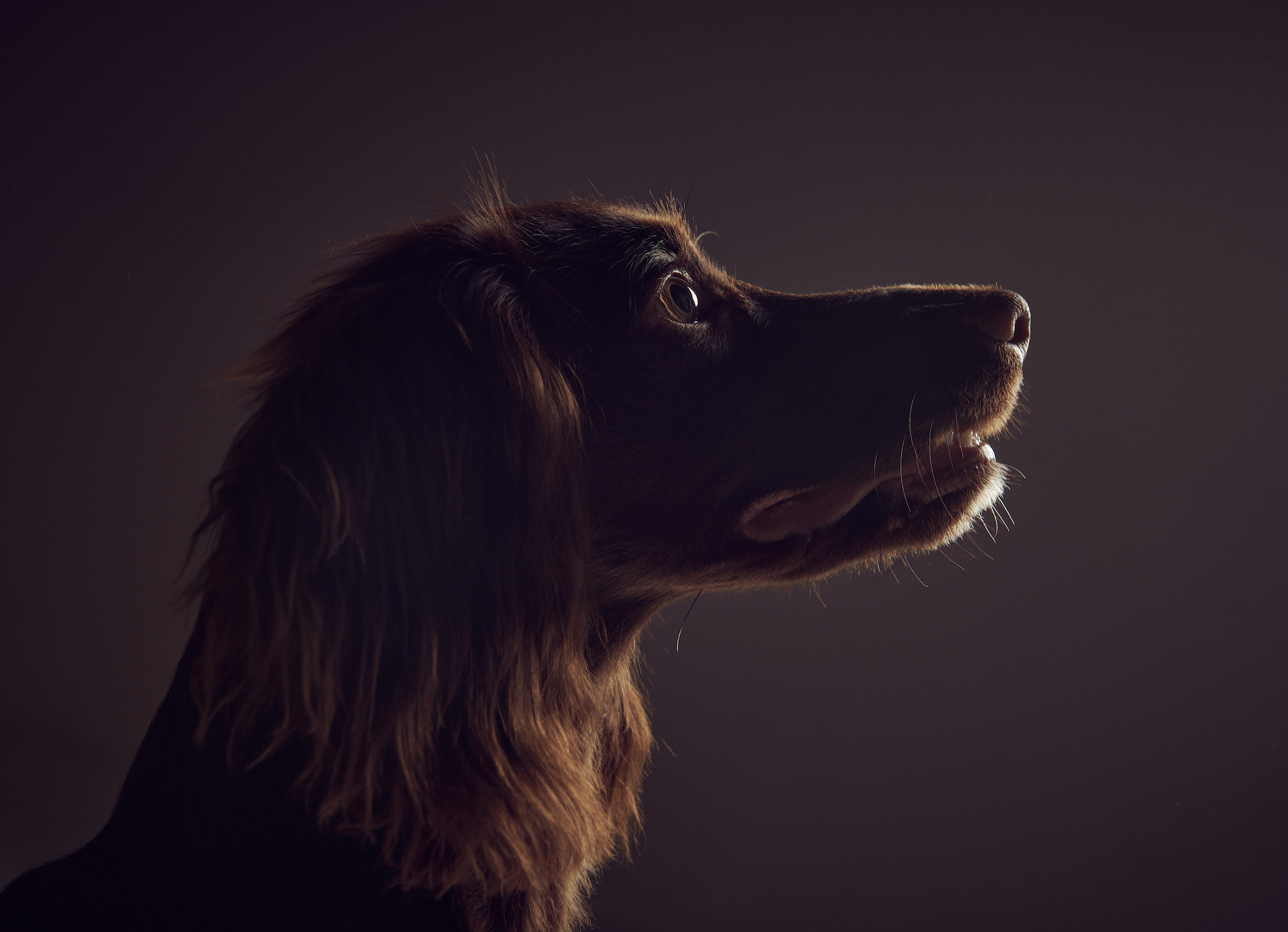 We always like to start a pet shoot with a simple set up: full lighting and a white background. This enables us to establish your pets capabilities without too many restrictions in terms of position as it's a big space to work with and the light is able to bounce around more freely.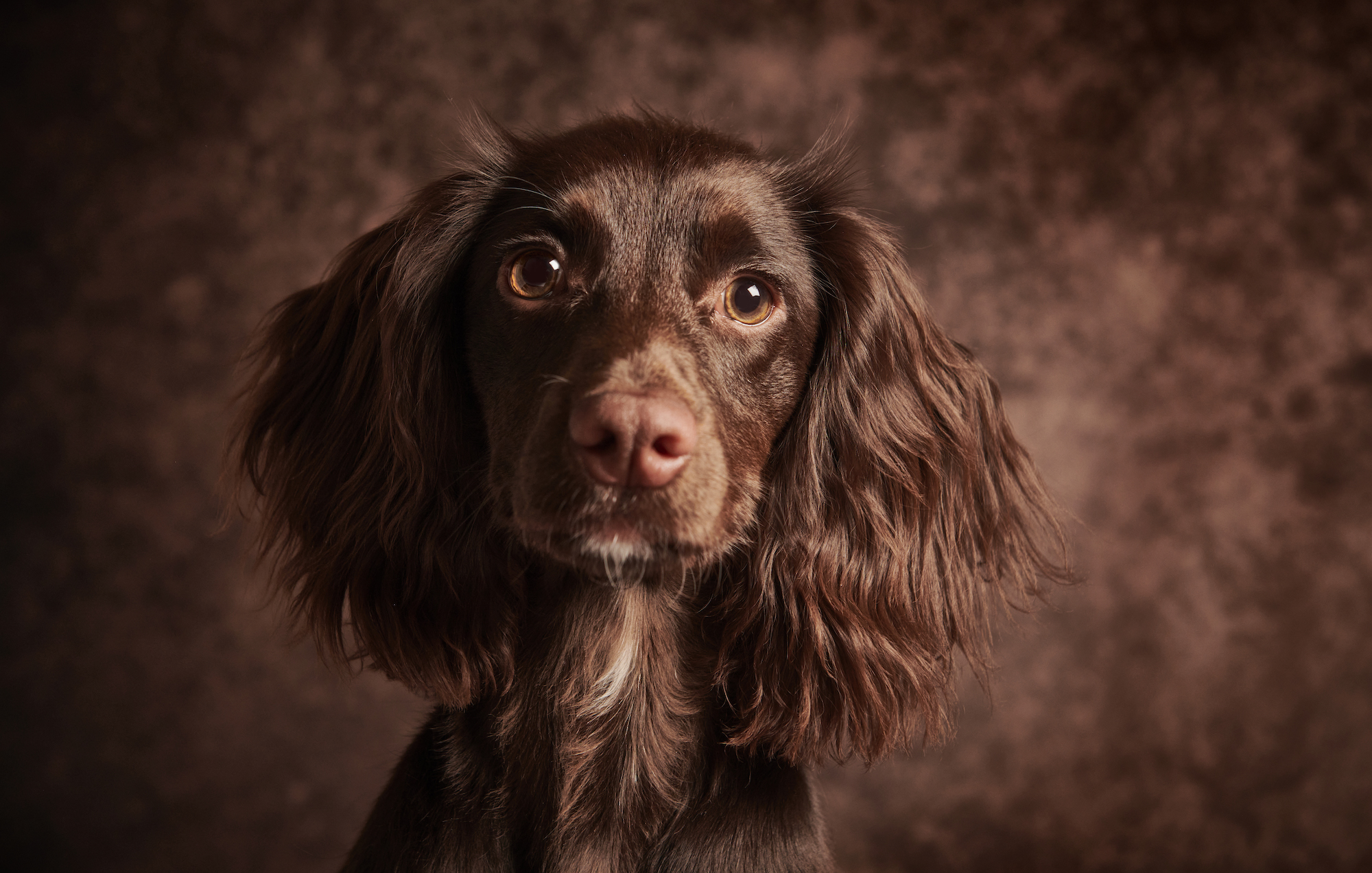 As Willow's obedience was excellent for such a young dog, we were able to get more creative with lighting, backgrounds and props and start to create the images we had previously discussed with Emily in the pre-shoot consultation. We had a great time with more subdued and dramatic lighting, sofas, suitcases and fine art backgrounds. The dark browns really complemented Willow's coat and this resulted in some beautiful images. Emily and her partner had a difficult time narrowing their favourites down, but in the end selected some art prints and a beautiful framed image of Willow perched upon some vintage suitcases.
See more examples of pet photography at Emotion Studios here.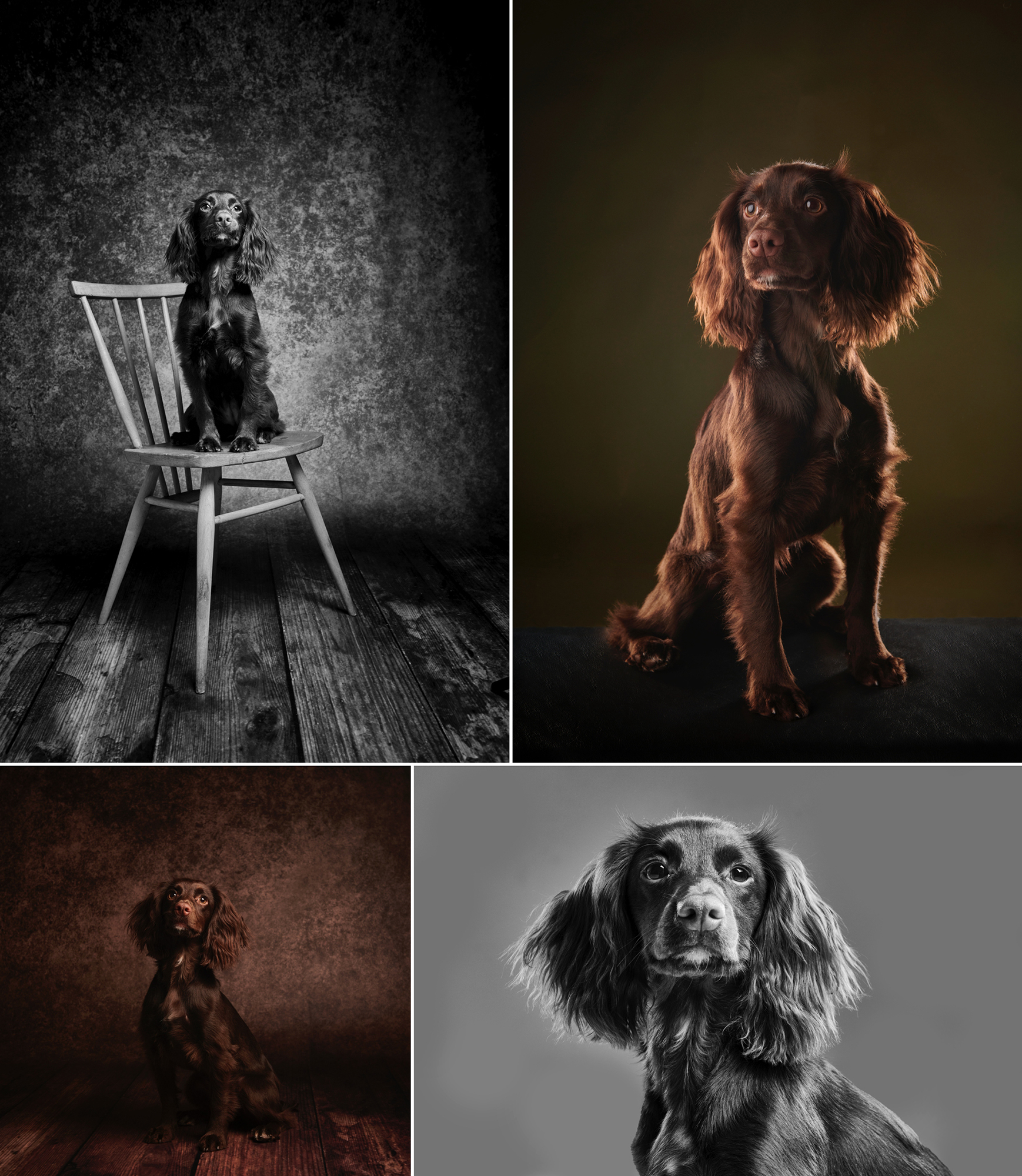 ---